Why is Curb Appeal Important?
Think of curb appeal as your first impression of the house. When someone drives up or see's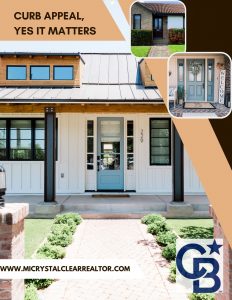 your house online, they will see the front and outside first. Why is first impressions important?
Some buyers will make their decision of purchasing the home based on what their first impression of the house is and that is why curb appeal is important. So, the first 10 – 15 seconds of a potential buyer seeing the house can make or break their opinion of the house. While some can look past this, many will use it when making the decision on which house to write an offer on.
Think about it like this; when you are shopping for a car what are the first things you look at? The outside condition, are their dents, rust, missing mirrors, etc., then you go to the inside items. Many will not even bother looking at the inside if the outside of the vehicle has turned them off; many will just move to the car that fits their criteria.
Curb appeal IS important for many reasons first impressions, will a buyer want to set a showing to view the inside, and will they want to write an offer. Take a second and look around your house; does your house have curb appeal? What can you do to add appeal to your house? Weather it is to sell or just to spruce it up, adding appeal will help.
Let's get into some tips for your curb appeal:
• Trim shrubs and trees
• Keep grass mowed
• Power wash the outside of the house
• Clean and power wash walk ways
• Paint the front door and update the hardware
• Paint garage doors
• Renew paint, siding, and trim
• Update your porch lights
• Dress up your porch with seating and planted pots
• Update or repair your gutters and down spouts
• Upgrade/paint railings and fences
Curb appeal does not have to be expensive but will make your house look great!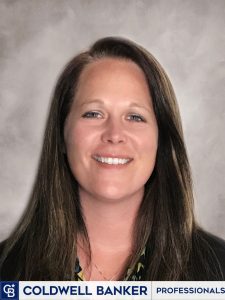 Crystal Zabel, Realtor
"Your Crystal Clear Realtor"
Coldwell Banker Professionals
67395 Main Street
Richmond, MI 48062
586-727-2741 – Office
810-683-4560 – Cell
micrystalclearrealtor@gmail.com
Website / Facebook / LinkedIn – Like me on Facebook
What is my home worth?