Fall Stuffed Acorn Squash Recipe
Welcome to fall. Here is one of my favorite fall recipes and I wanted to share the warm fall night dinner to warm up your cool fall evenings with a yummy and nutritious dinner with this Fall Stuffed Acorn Squash. Let's begin!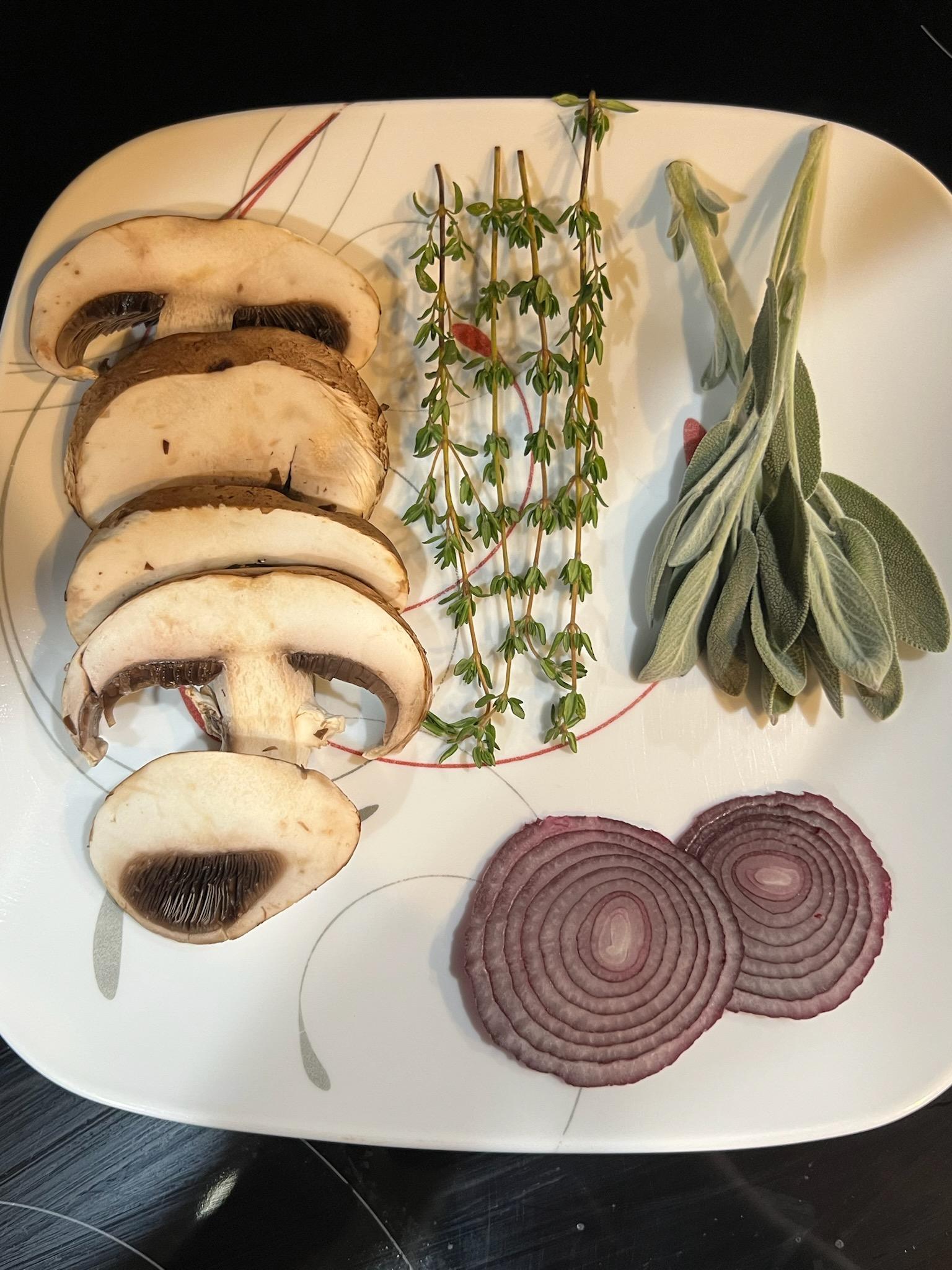 Ingredients For The Squash:
3 Medium Sized Acorn Squash
3 tbsp. avocado oil (or oil of choice)
McCormick Chicken Seasoning (or salt and pepper)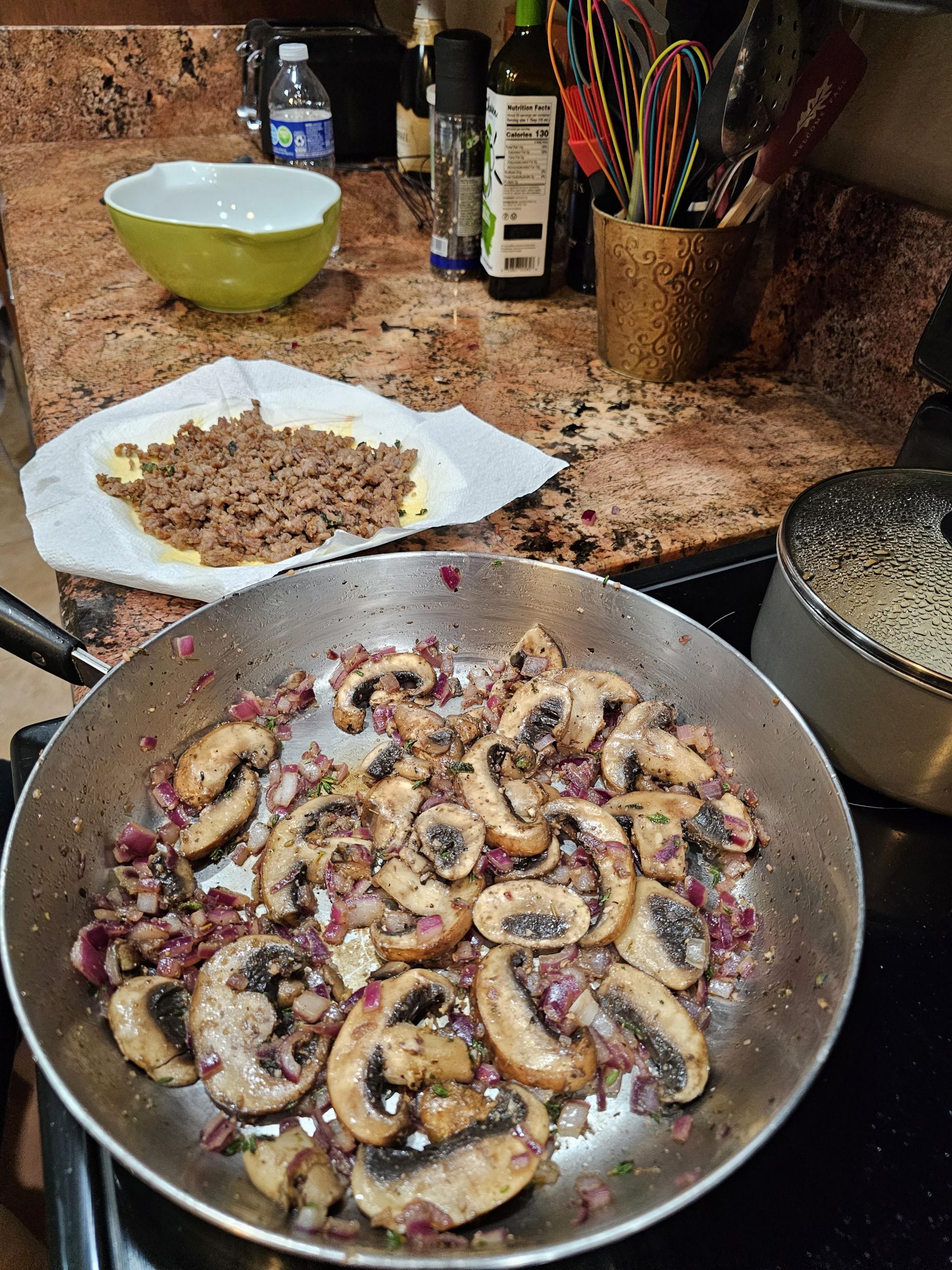 FOR THE FILLING:
1 1/2 c. Cooked Rice (instant rice, brown rice, white rice, ect will work)
1 lb. Ground Mild Italian Sausage (you can use plain or hot as well)
2 tbsp. Avocado Oil
10 sage leaves, chopped
8 oz. Baby Bella Mushrooms, Sliced
1/2 Red Onion, Chopped
1 tsp Minced Garlic
1 tbsp. fresh thyme, chopped plus more for garnish
1/2 tsp. McCormick Chicken Seasoning (or Salt)
1/2 tsp. Ground Black Pepper, plus more for garnish
2/3 c. Heavy Cream
1 c. Shredded Colby Jack Cheese (or cheese of choice)
Directions
Step 1: We begin with the squash.
For the squash: Preheat the oven to 400°F. Carefully cut the squash in half, through the stem. Scoop out the seeds and fibrous center. Place on a baking sheet cut-side up. Brush with avocado oil and sprinkle generously with McCormick Chicken Seasoning or (salt and pepper). Roast for 30 minutes. Flip each half over, placing them cut side down, and continue to roast for 15 minutes or until very tender. Remove from the oven and reduce the oven temperature to 350°F.
Step 2: Once you put the squash in the oven, let get started on the filling.
For the filling: While the squash is roasting, start cooking rice and continue with next steps as rice cooks.
 heat 1 tablespoon of avocado oil in a large skillet over medium-high heat until very hot. Add the sage and cook for 30 seconds or until dark green. Add the sausage to the skillet. Cook until fully browned, breaking up the sausage as it cooks, about 10 minutes. Transfer the sausage-sage on a paper towel lined plate or bowl to drain juices.
Add 1 tablespoon of avocado oil to the same skillet you just cooked the sausage in, and no need to clean just continue cooking. Add the mushrooms, onion, garlic, thyme, McCormick Chicken Seasoning (or salt), and pepper. Cook, stirring frequently, until the mushrooms release their liquid and the onions are softened, about 8 minutes. Basically sauteed mushrooms.
Stir in the cooked rice and heavy cream. Stir in 1/2 cup Shredded Colby Jack Cheese (or cheese of choice) until well combined. Stir the sausage back into the mixture. Let simmer for a 3 minutes then remove from the heat.
Flip the squash cut-side up and divide the filling among each squash half. Sprinkle with the remaining 1/2 cup cheese. Bake for 12 to 15 minutes or until the cheese is melted and everything is warm throughout. Garnish with more fresh thyme leaves and black pepper before serving.
Now Enjoy Your Fall Stuffed Acorn Squash!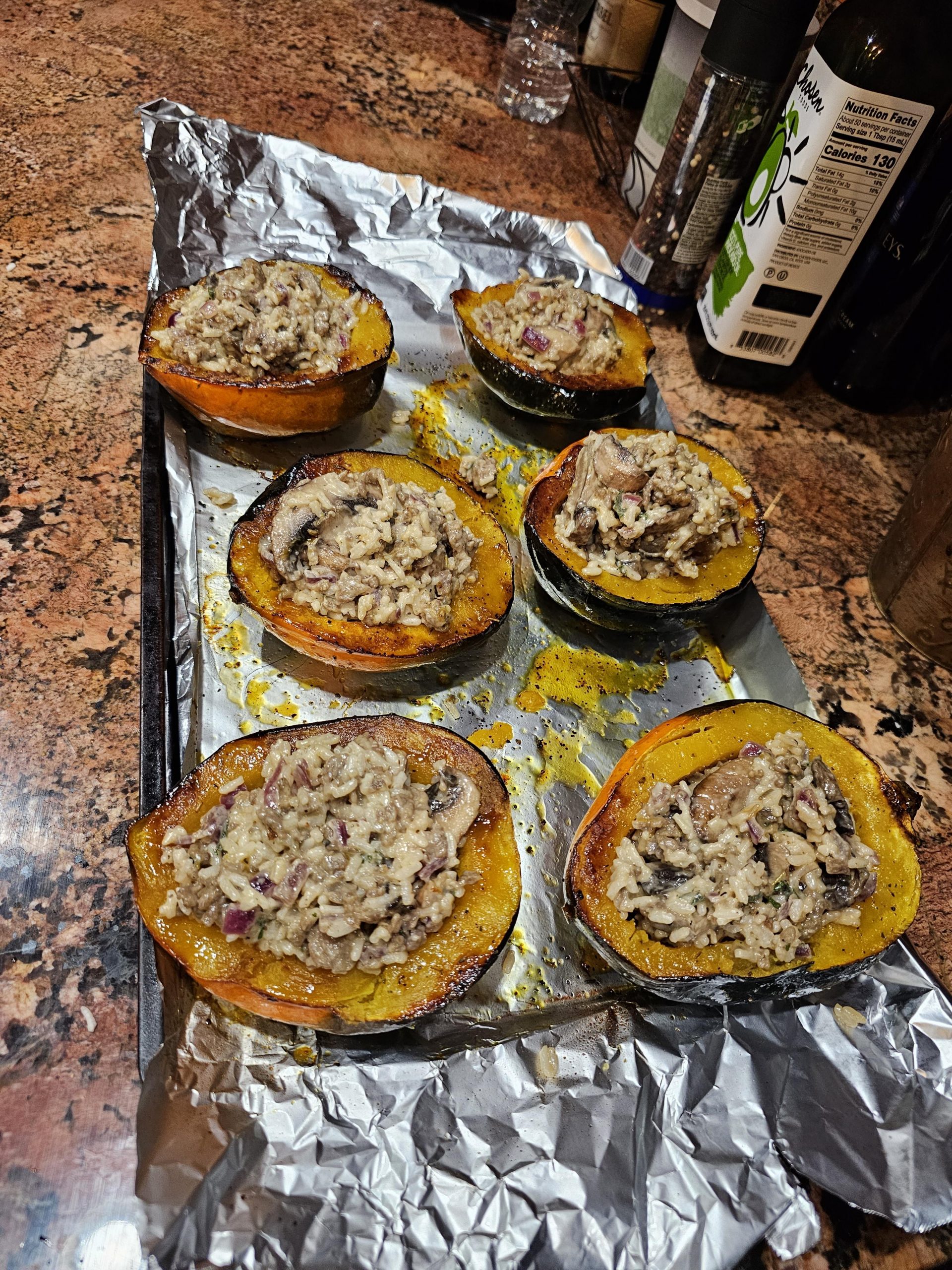 Click here to see why fall is also a good time to sell your home.